About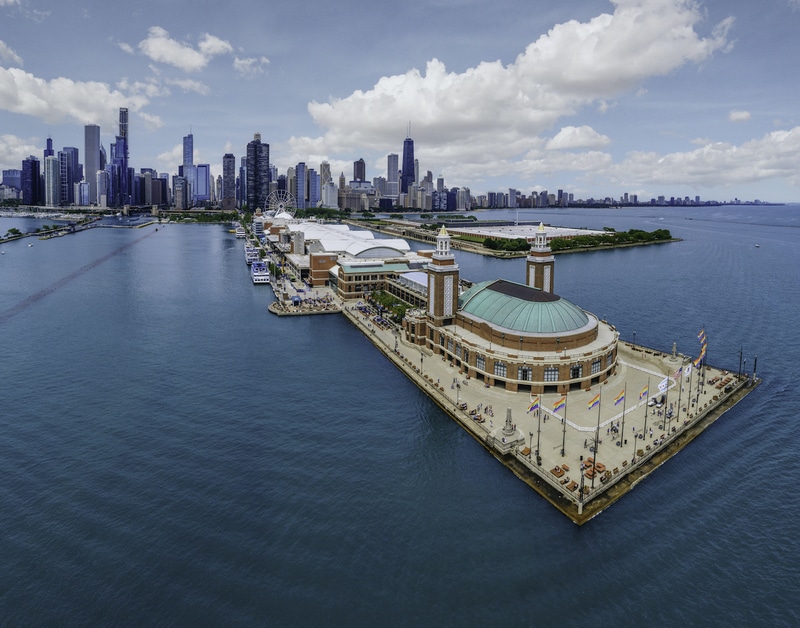 About EDITIONS Chicago
EDITIONS Chicago — The Print, Photography & Art Book Fair will feature international print, photography, and art book dealers and publishers during an expansive four-day program at Navy Pier's Festival Hall in 2022. The fair was created in affiliation with the International Fine Print Dealers Association (IFPDA) and the Association of International Photography Art Dealers (AIPAD), and is open to both association and non-association dealers and publishers.
Founded by EXPO CHICAGO's parent company Art Expositions, LLC, EDITIONS Chicago has a background rooted in supporting local, regional, and international arts communities with deep connections to EXPO CHICAGO's existing partners, connections, and staff. In-person programs, screenings, performances, digital events, and other unique initiatives backed by the missions of IFPDA and AIPAD will be presented at Navy Pier and throughout the city to engage a wide range of audiences and collectors from the Greater Midwest and beyond.
EDITIONS Chicago aims to embrace the growing interest and variety of one-of-a-kind and limited-edition prints and photographs, multiples, art books, and other printed works from within and outside of Chicago, securing strong connections with international organizations AIPAD and IFPDA
---
About the IFPDA and the IFPDA Foundation
The International Fine Print Dealers Association (IFPDA) represents 150 vetted international art galleries and publishers who champion the work of artists in printmaking from old master to contemporary. Each year the IFPDA organizes the Fine Art Print Fair in New York, the largest and longest-running art fair in New York showcasing more than 500 years of printmaking. Proceeds from the IFPDA Fine Art Print Fair benefit the IFPDA Foundation, which awards curatorial, exhibition, and artists grants in the field of printmaking and scholarship.
About AIPAD
Founded in 1979, The Association of International Photography Art Dealers (AIPAD) represents more than 120 of the world's leading galleries in fine art photography, with members in the United States, Canada, South America, Europe, Asia, and Australia. AIPAD is dedicated to creating and maintaining the highest standards of scholarship and ethical practice in the business of exhibiting, buying, and selling fine art photography.